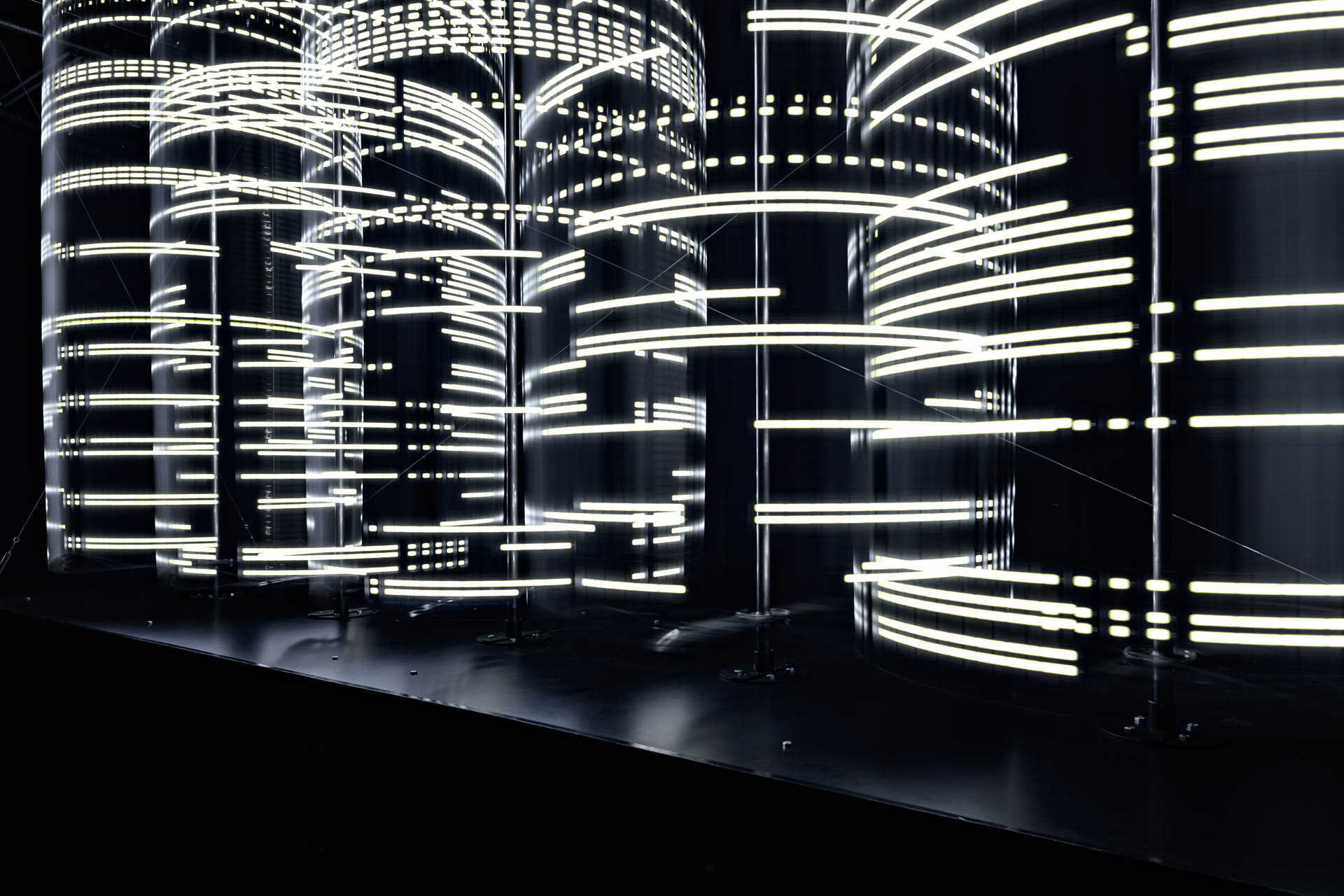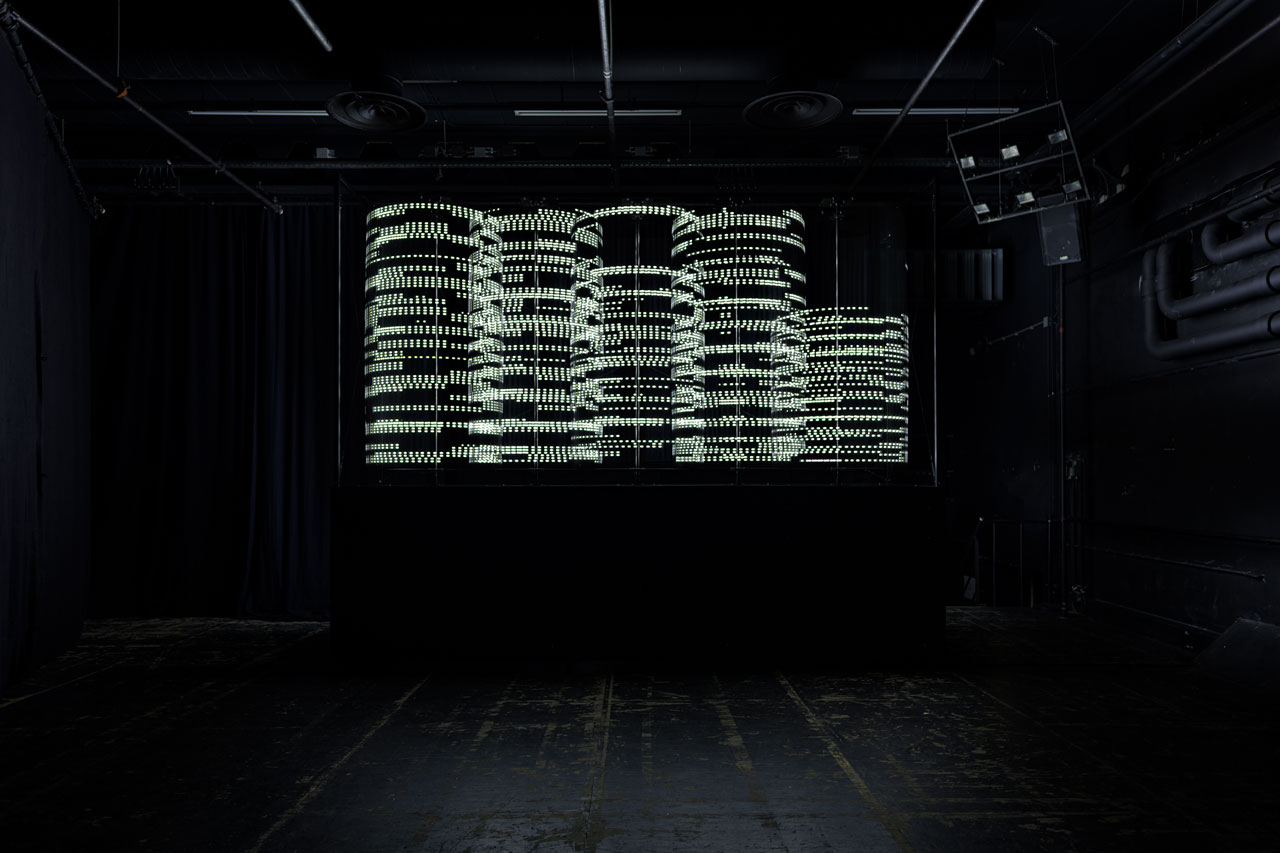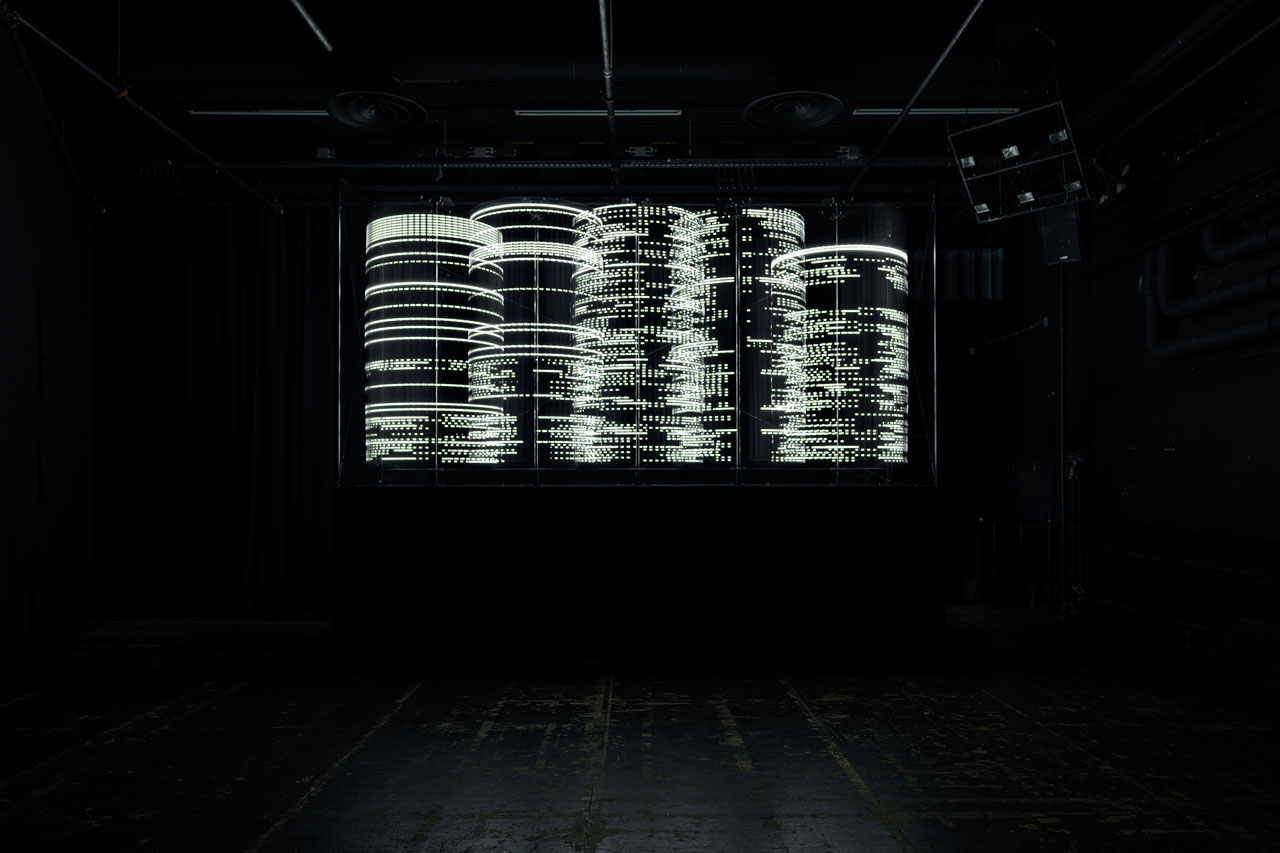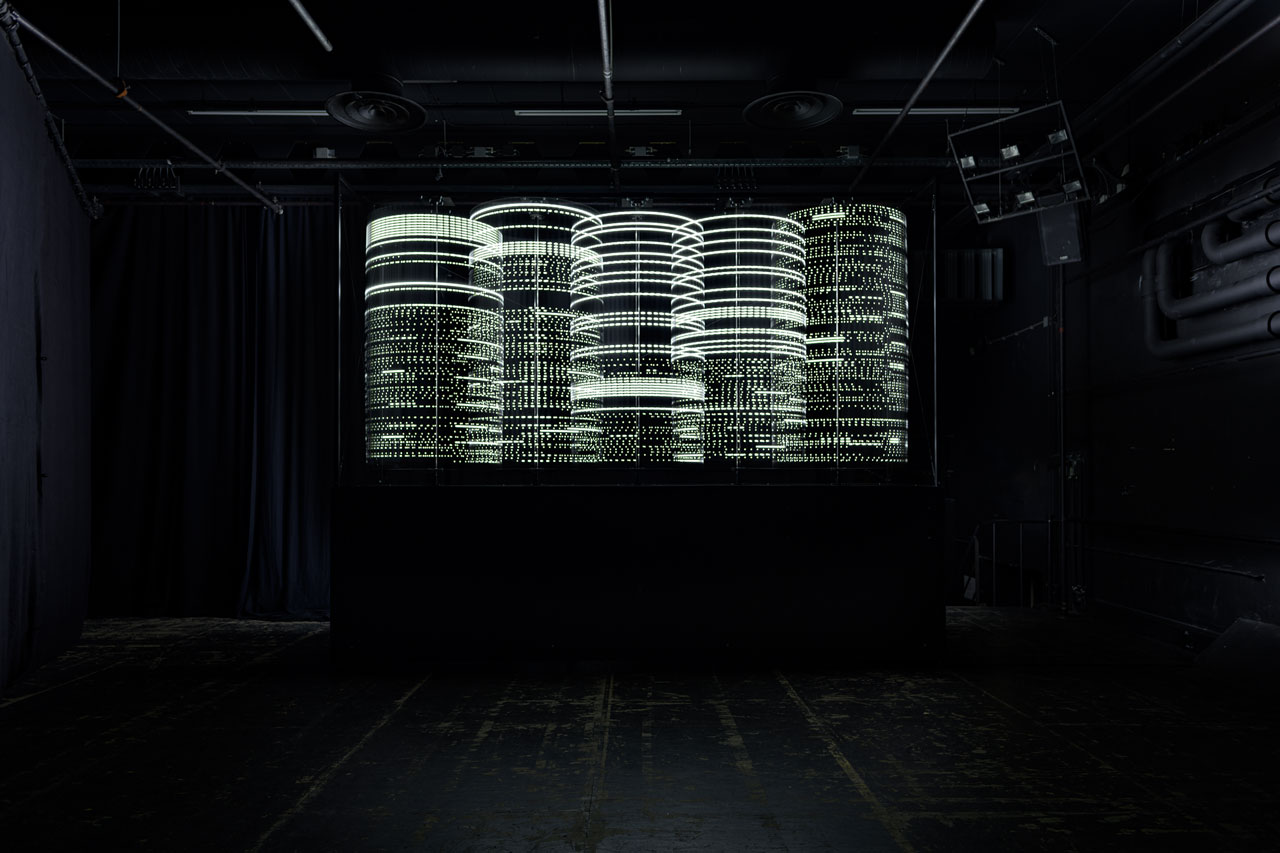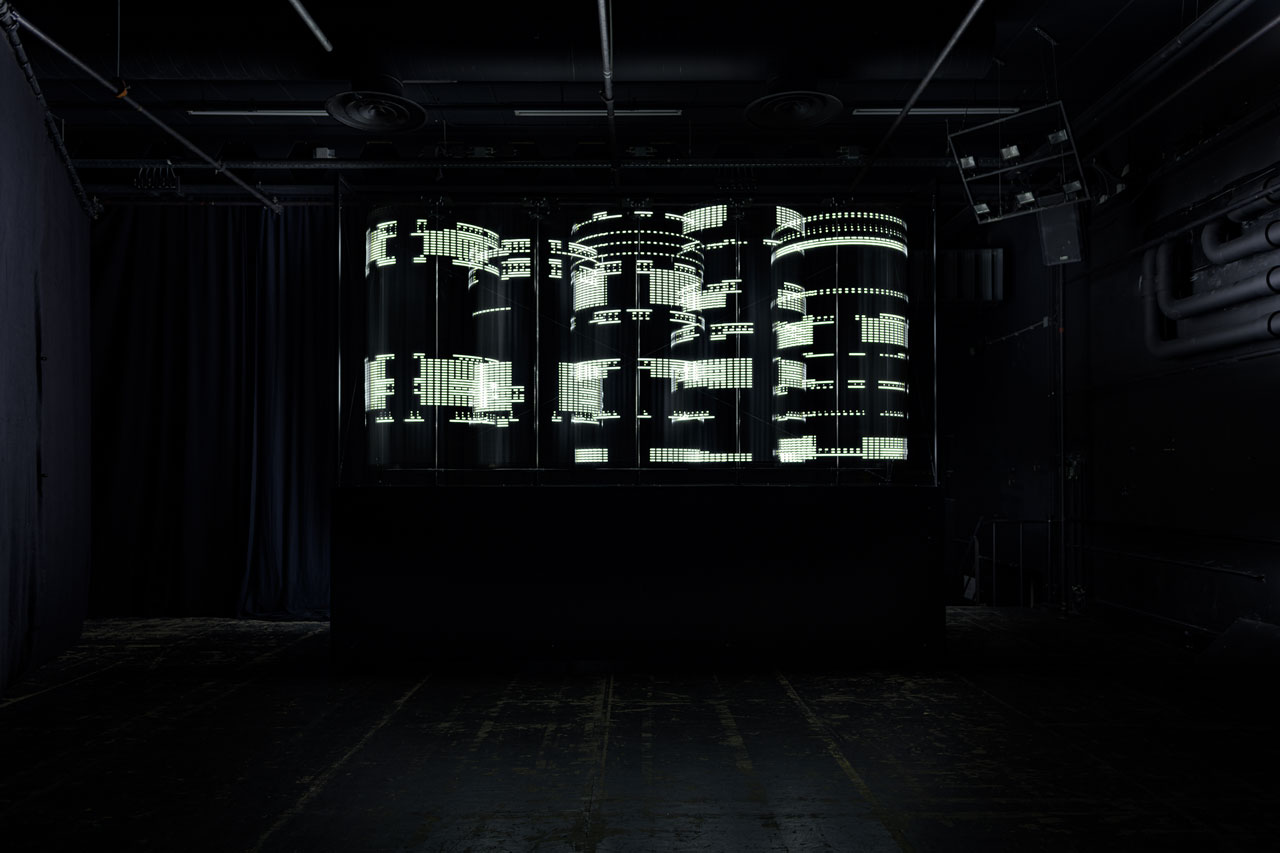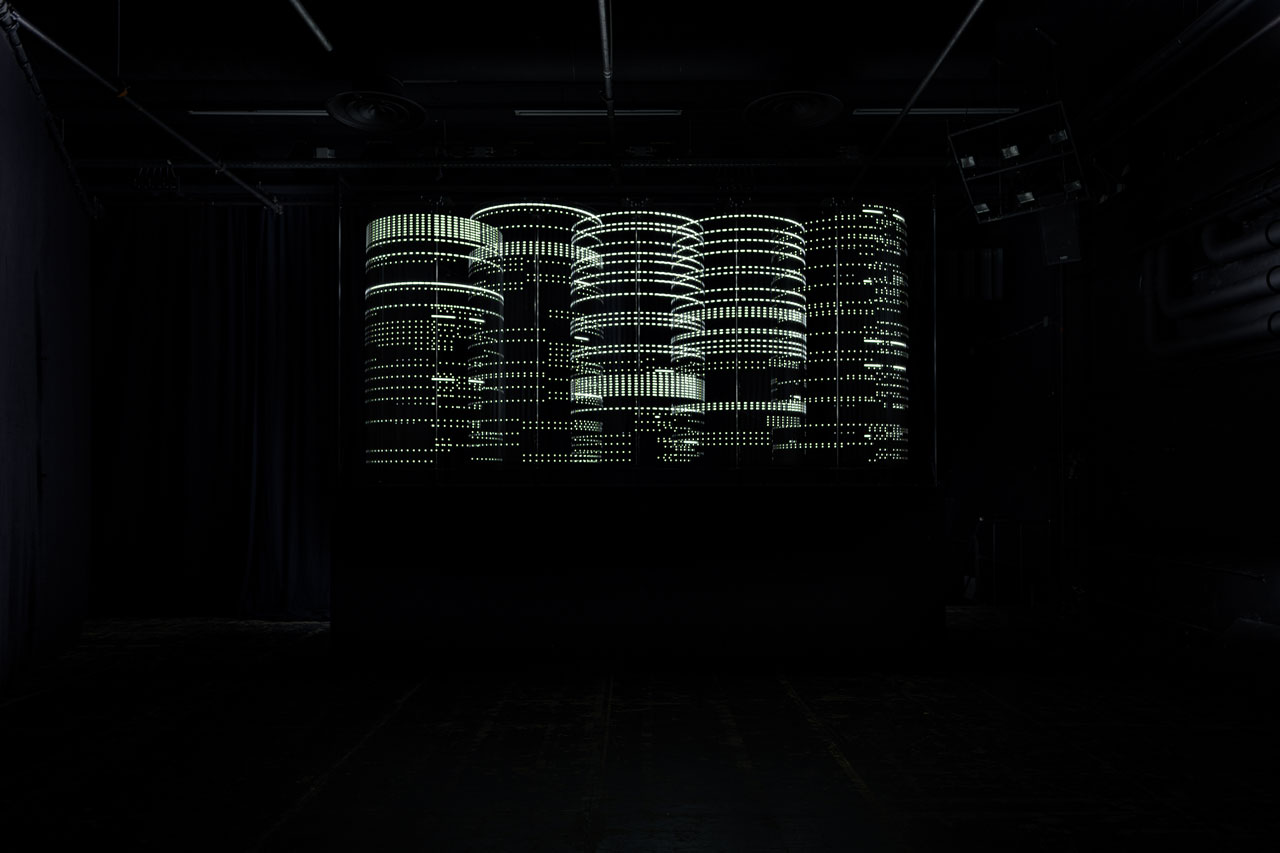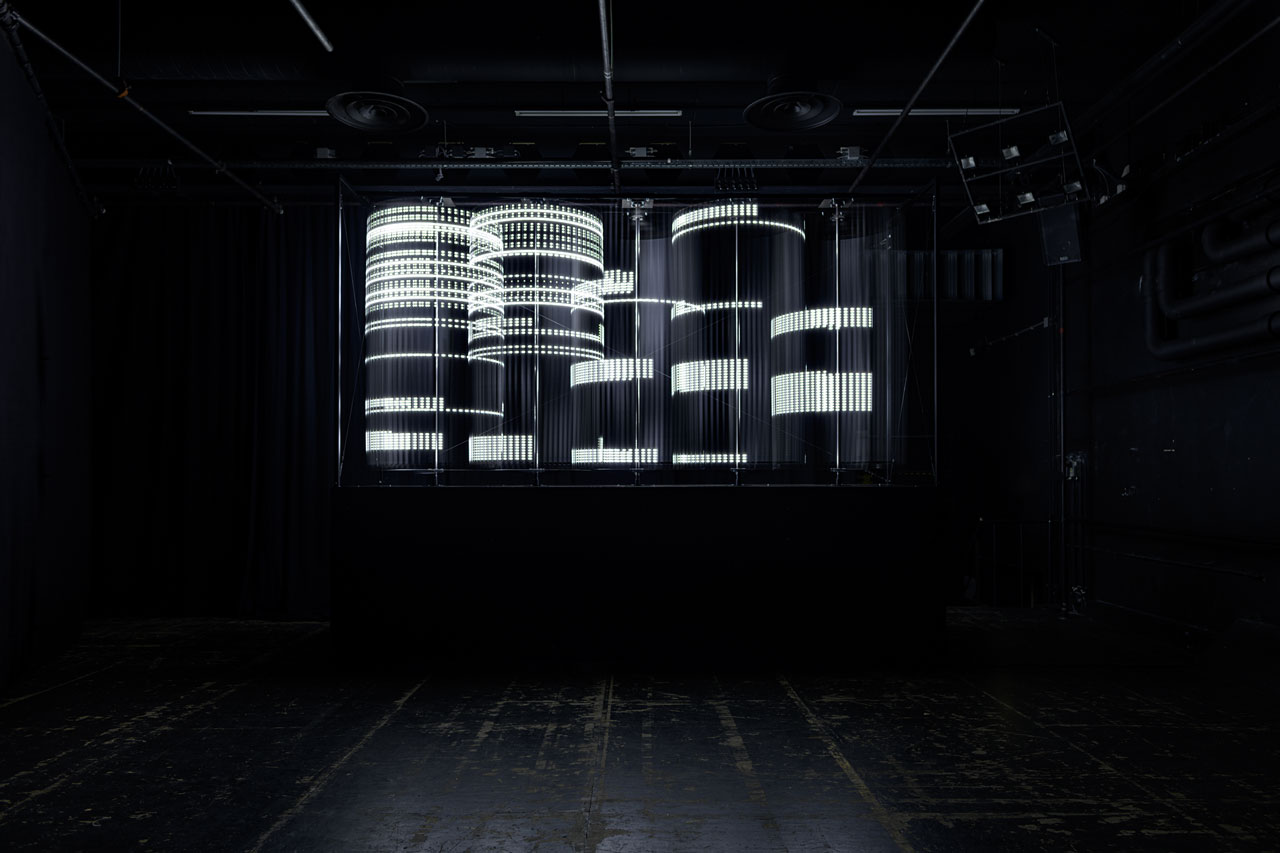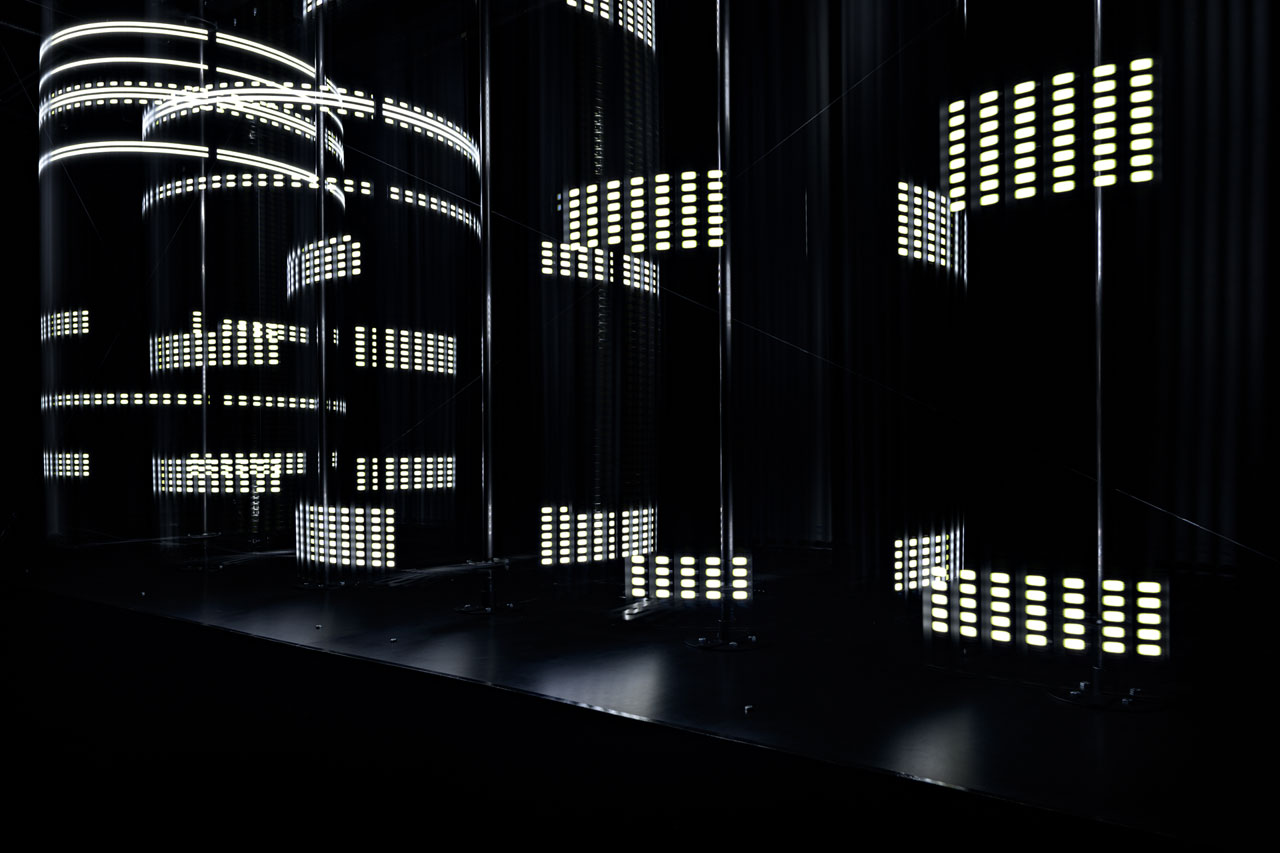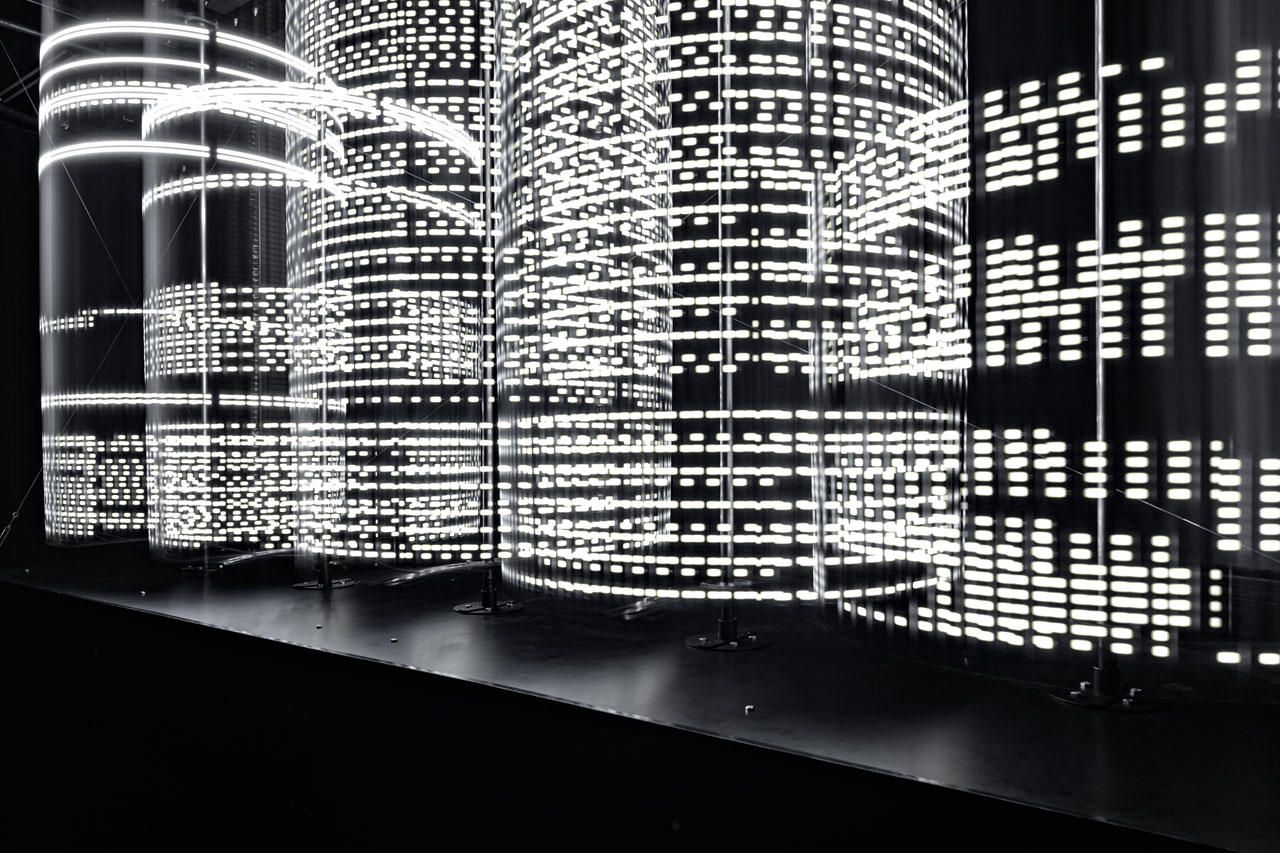 Cylinders [2022 - ongoing]
'Cylinders' is an installation by Joris Strijbos & Daan Johan. The work is the result of a longer running research between moving light sources and a cybernetic approach to composition which resulted in a series of kinetic light and sound installations from the duo. Physically the work consists of five rectangles with hundreds of LEDs, spinning rapidly through each other's field of rotation and resulting in a dynamic 3D shape of light. The composition is based on simple rule sets which create complex patterns that keep on evolving over time.
This project is part of the Conflux commissioning program and made possible with the generous support of Mondriaan Fund, Creative Industries Fund NL and the City of Rotterdam. Cylinders was co-produced by Highlight festival Delft.
Pictures by Pieter Kers | beeld.nu